Apple vinegar jelly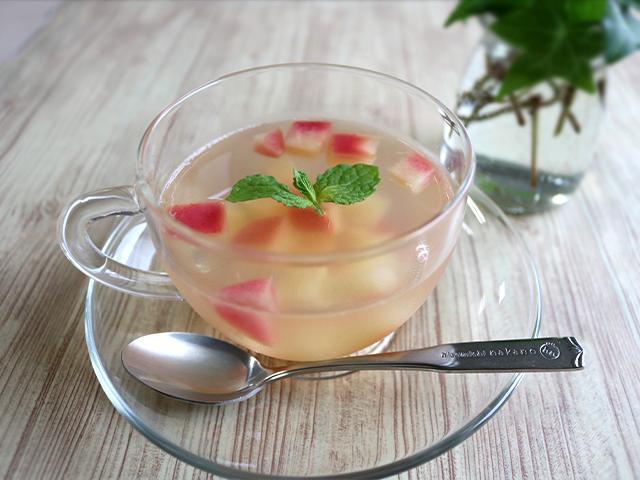 The refreshing flavor of apple vinegar and the moderate sweetness of the compote match exquisitely, and it is a refreshing jelly like summer.
Ingredients(For two people)
■compote
Apple 1/2
1 tbsp sugar
1 tbsp lemon juice
■jelly
2 tbsp apple vinegar
300cc water
1 tbsp honey
Powdered gelatin 5g
2 tbsp water(for gelatin)
Instructions
Key point!
Add the apple compote and mix it together, pour it into a bowl, cool it in the refrigerator and solidify it to complete.
The acidity of apple vinegar differs depending on the manufacturer, so please adjust the amount of honey according to your preference.