Apple Cinnamon Cookie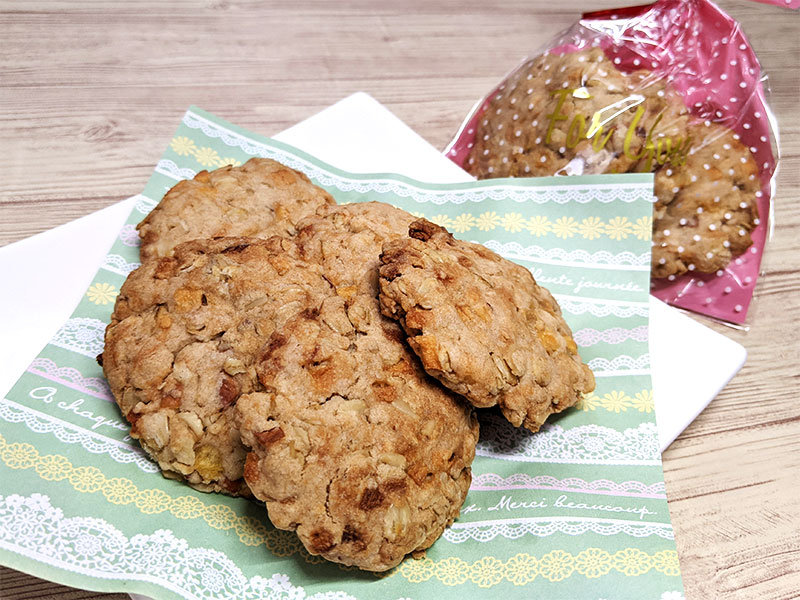 This is quite easy because of no egg and butter and no "rest".
Simple and crispy taste may be addictive.
Ingredients(12 pieces)
1/2 Apple
120g flour
60g oatmeal
1 teaspoon cinnamon powder
A pinch of salt
2 tablespoons sugar
5 tablespoons of olive oil
Instructions
Key point!
Oatmeal contains abundant fiber,iron,vitamin.
To add raisins, walnuts are also better.