Apple Cake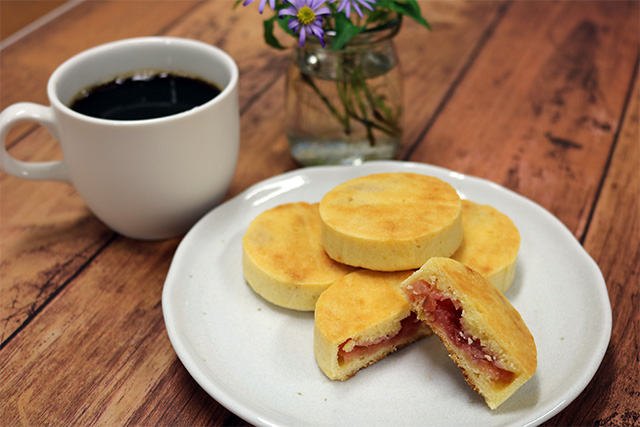 Though this is called a cake,
it is a sweet made by wrapping an apple filling in a moist cookie dough and baking it.
An apple version of a famous Taiwanese souvenir.
Ingredients(For 20 cercles with a diameter of 4.5 cm)
■Cookie dough
Butter …… 100g
Sugar …… 60g
Egg …… 1
Milk …… 1 tablespoon
Cake flour …… 200g
Skim milk …… 40g
■Apple filling
Apple …… 2 small size like Jonathan(1 or 1.5 if big size)
Sugar …… 50g
Water …… 50cc
Instructions
≪Preparation≫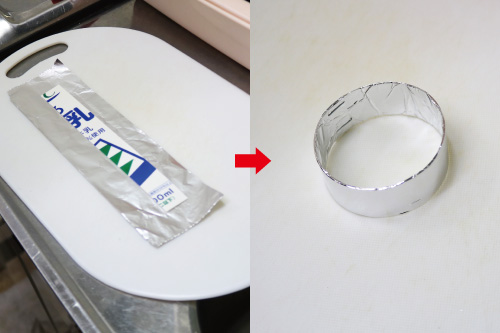 ・Bring the butter to room temperature.
・Prepare the mold.(4.5 cm square mold or round cercle with a diameter of 4 to 4.5 cm)
If you don't have a mold, you can make one with a milk carton.Wrap aluminum foil around a milk carton cut into 2 x 18 cm and staple the ends so that it becomes a round shape.
Key point!
Using the apples together with the skin creates a bright red filling, which is appetizing.
The skin is also soft, so it's easy to eat it.
It's delicious when soon after baked, but after a day, the water in the apple filling will blend into the dough, making it even more moist and delicious.