Apple chip cookies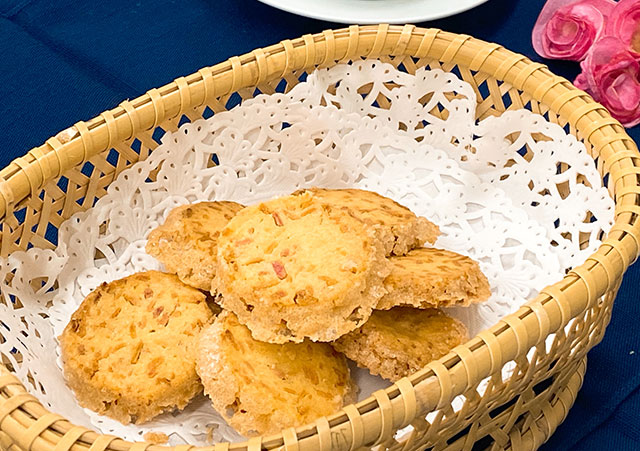 It is an icebox cookie with dried apples, the outer coating is crispy and sweet, the inside is brittle, and the apple flavor spreads in your mouth as you chew.
Ingredients
Apple chips
Apple 1
Salt or lemon juice 1 pinch
Water 200ml
Cookie dough
Butter 80g
Granulated sugar 40g
Egg yolk 1
Flour 120g
Coating
Egg 1
Granulated sugar appropriate amount
Instructions
Making apple chips
Preparation
Preheat the oven to 100°C.
Make a 0.1% brine in a bowl (about 0.2 g of a pinch of salt for 200 ml of water). * Lemon water is also acceptable.
1.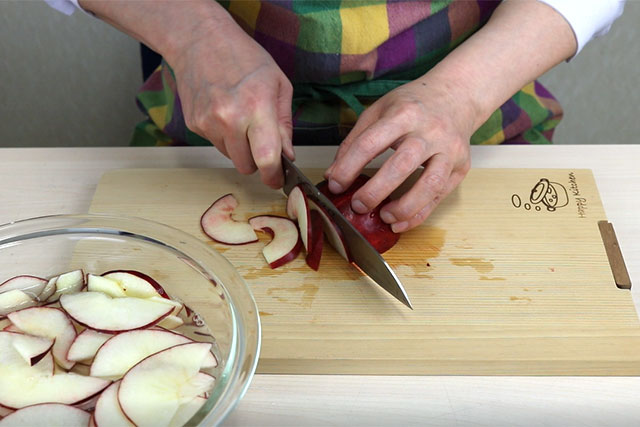 Corcore the apples, slice them into 2mm thick slices, and soak them in salt water to prevent browning.
2.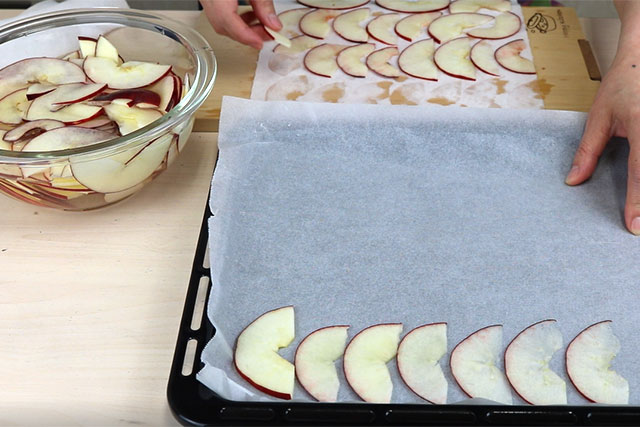 Wipe off the moisture from the apples with a paper towel, arrange them on a baking sheet lined with cooking paper, and dry in an oven preheated at 100°C.
Making cookie dough
Preparation
Return the butter to room temperature.
Sift the plain flour in advance.
Bake cookies
Preparation
Preheat the oven to 160°C.
2.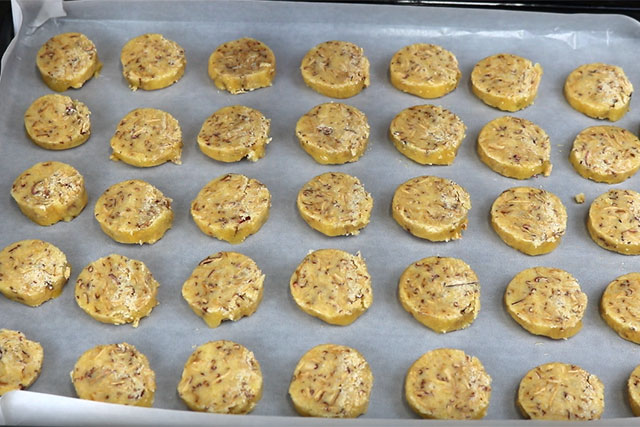 Cut the dough into 5mm wide pieces, lay them on a baking sheet lined with cooking paper, and bake in an oven preheated to 160°C for about 15 minutes.
Tips!
It is still soft immediately after baking, but it becomes hard when it cools, so be careful not to overcook.
To avoid overcooking due to residual heat, remove from the oven immediately and cool.