"Fuji" is apples that everyone knows, the most produced variety in the world.
This year marks the 80th anniversary of the birth of "Fuji".
It has been loved so far because it has been actually evolving.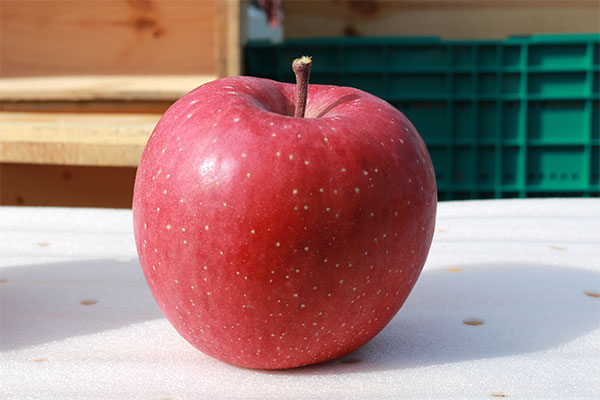 "Fuji" was born at the Ministry of Agriculture and Forestry Horticultural Experiment Station, which was located Minamitsugarugun Fujisakimachi, Aomori, Japan (Currently it is located to Morioka, Iwate, Japan).
On 1939, it was raised crossing "Kokko" and "Delicious", and registered as "Fuji(Ringo Norin No,1)" on 1962.
On 1982, after overtaking the delicious varieties that had been number one until then, it did not give up the top spot.
Even now, it is the most popular and unrivaled, so it's no exaggeration to say that it's the King of Apple.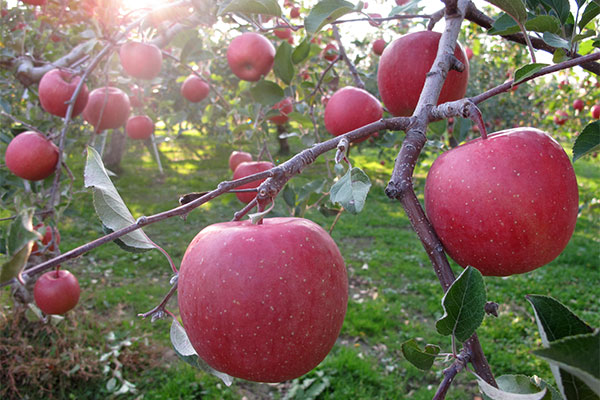 "Fuji" has a very good balance of sweetness and sourness and has a nice scent.
It also has abundant juice and good tooth touch.
However, when it first became popular, it had the drawback of not being well colored.
Poor coloring can be improved by bagging, bagging cultivation was the mainstream at the beginning of popularization, but it takes time to put a bag.
It has been improved to seek good coloring "Fuji" without having to put a bag on it, and it was improved.
The result of repeated improvements by researchers and producers to make high quality apples that taste and look good,
"Fuji" has been loved for many years and has become the number one variety in the world.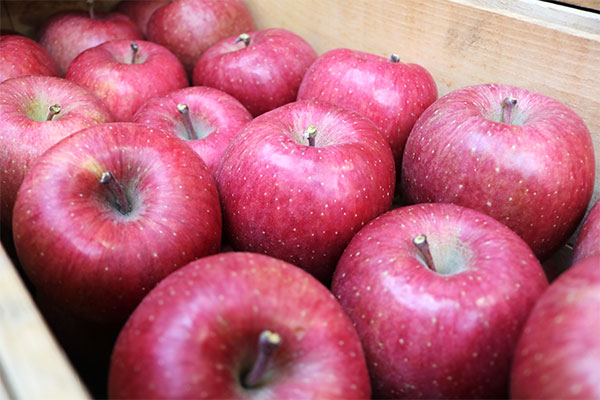 In addition, it is originally excellent in storability, bagging cultivation makes it better.
With the improvement of storage technology in Aomori prefecture, it is now possible to eat all year round.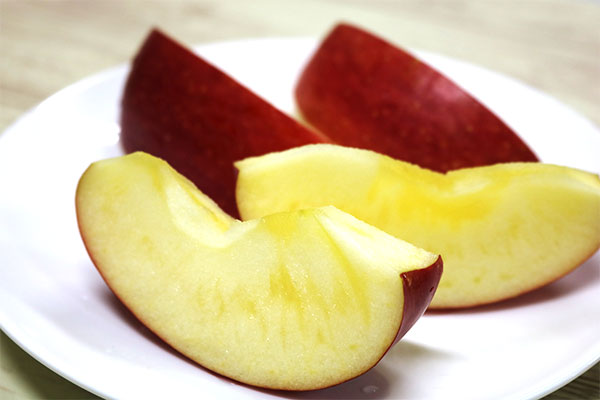 "Fuji"which will continue to evolve, This year's finish seems to be good
Please eat a lot!
Aomori apples are suitable for Christmas gift because its are good taste and looks.


Apple University is a virtual university where you can learn many things about apples in a fun way. ⇒ 
Click here to go to the site.