Which apple is your favorite one?
★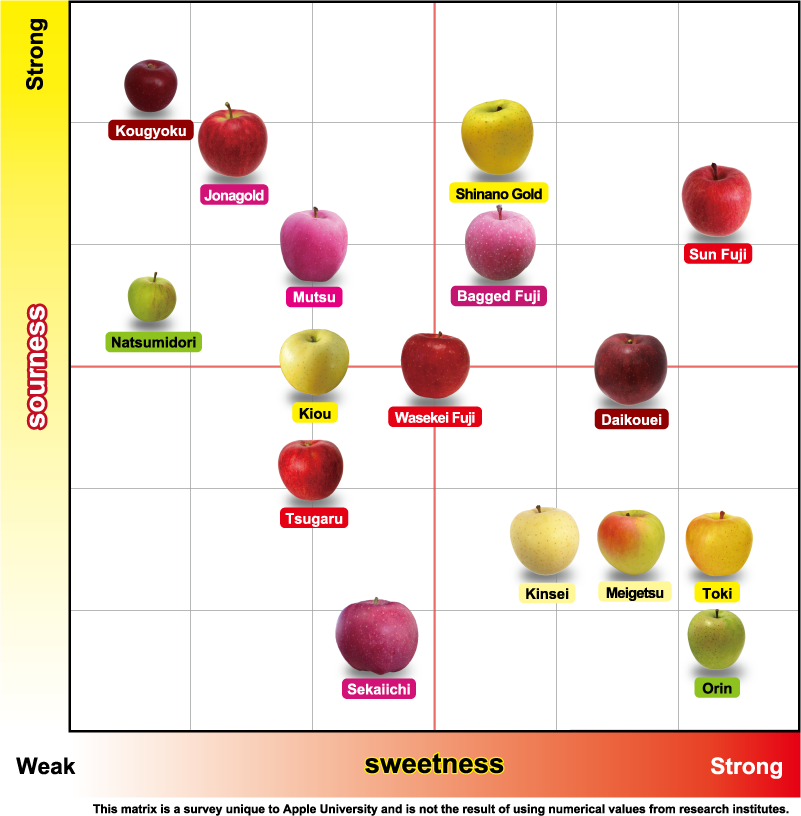 Some apples may not be exported, but we made an apple matrix using the main varieties introduced at Apple University.
We hope you can meet Aomori apples with your favorite taste


Apple University is a virtual university where you can learn many things about apples in a fun way. ⇒ 
Click here to go to the site.