Ayako Miwa, fermentation beauty instructor, introduces perfect for snacks and tea time food, the "Apple and Camembert Rice Flour Cake Sale" recipe.
It's fun to make components that are left in the refrigerator.
(But broccoli is very delicious, so I recommend it!)
The saltiness of Camembert and the sweet and sour taste of apples make the meal progress.
It is made with 100% plant-based ingredients that do not use butter or eggs, so even those with egg allergies, vegetarians, and vegans can eat it with confidence.
Rice flour cake sale with apples and Camembert
Ingredients
1 pound cake mold (8.5×21×6.3cm)
〈A〉
Rice flour 120g
Almond powder 20g
corn starch 10g
baking powder 10g
〈B〉
Rice oil 30g
Unadjusted soy milk 90g
sweet sake 40g
components
Apples (half sliced, half bite-sized) 1
Camembert cheese (cut into bite-sized pieces) 100g
Broccoli (divided into small bunches) 40g
Corn 50g
Rice oil 1 tsp
Decoration
rosemary 2 pieces
Advance Preparing
●Set the oven sheet in the pound cake tin.
Instructions
1) Put a frying pan over medium heat, heat the rice oil, fry the apples and broccoli cut into bite-sized pieces, and transfer to a cooking tray.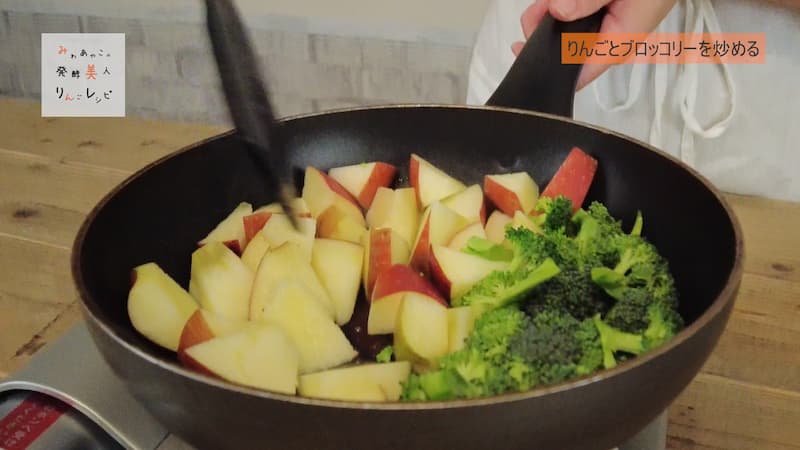 2)Preheat the oven to 180 degrees.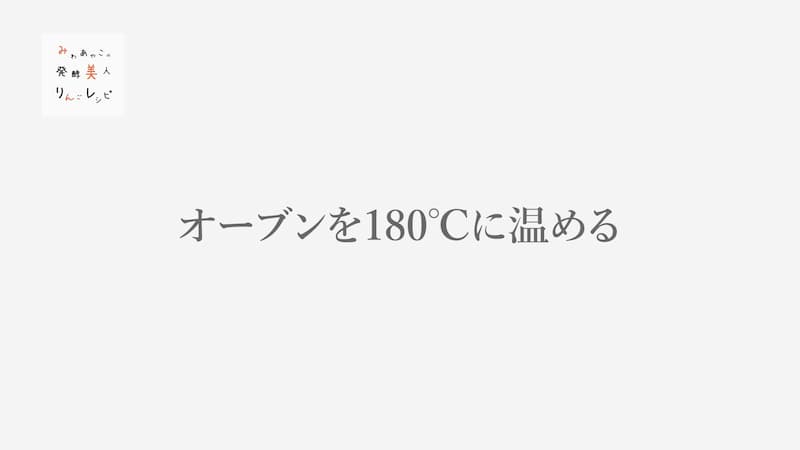 3)Put 〈A〉 in a bowl and mix lightly.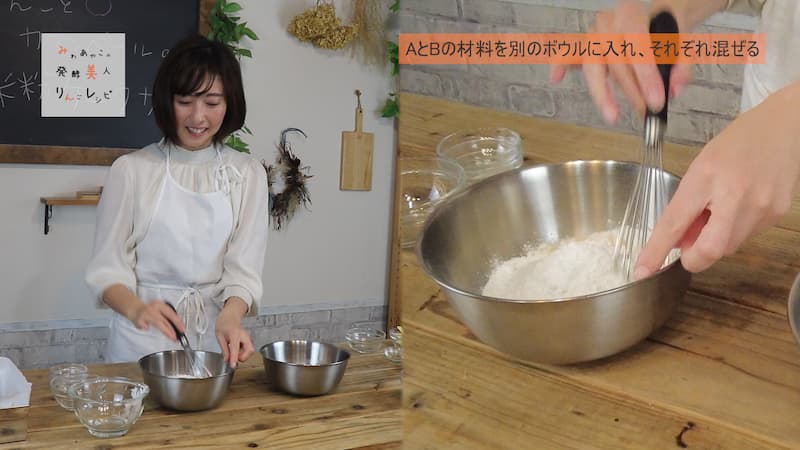 4)Put "B" in a separate bowl and mix thoroughly to emulsify.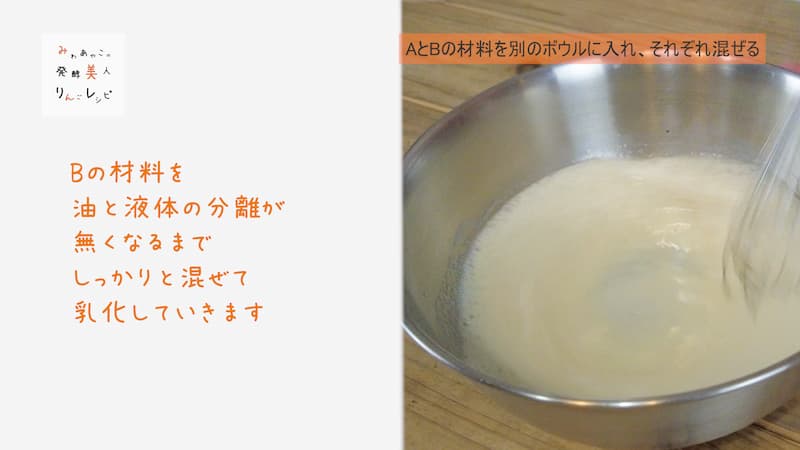 5)Put A in B and mix thoroughly.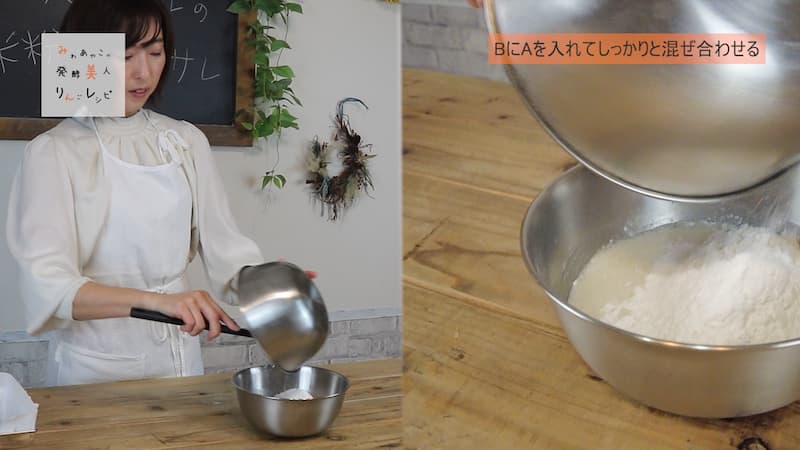 6)1) Add Camembert cheese and corn and mix roughly.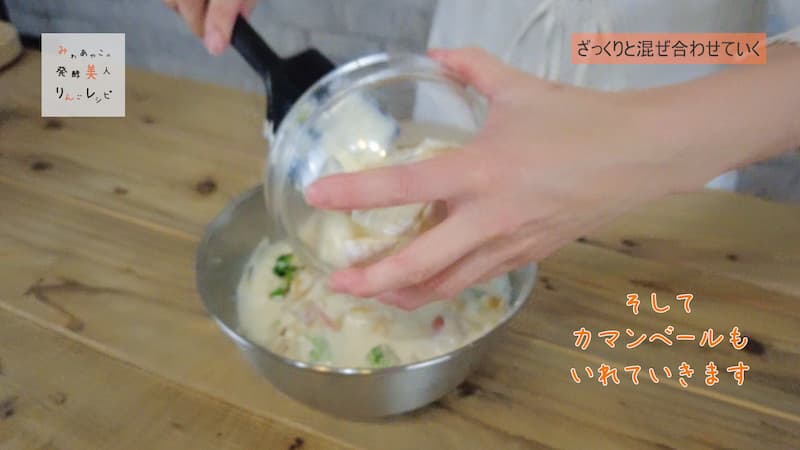 7)Pour into molds, lightly drop from above, release air, arrange sliced apples on top and bake in an oven heated to 180 degrees for half an hour.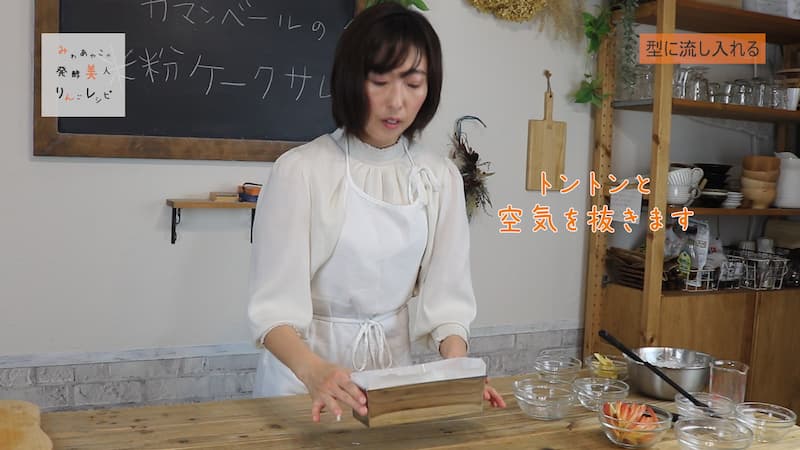 8)When burnt, cover with a wet paper towel and let cool until the coarse heat is removed.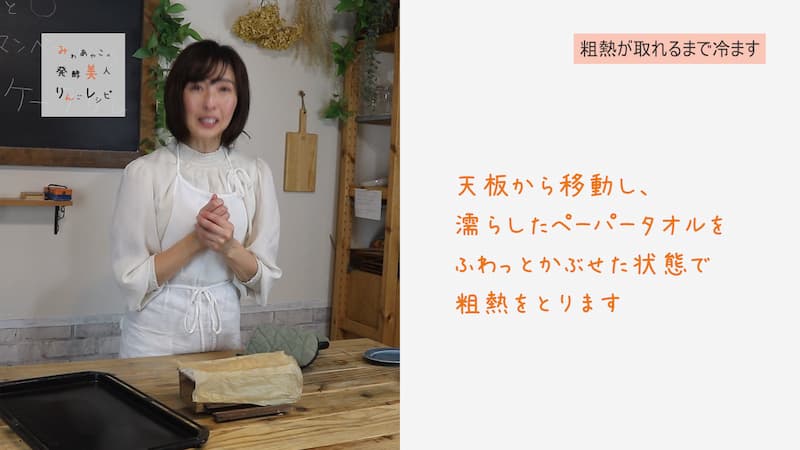 9)When the heat is removed, put rosemary.
Profiles : Ayako Miwa
She presides over cooking classes using fermented ingredients.
Her cooking classes are so popular that you can't make a reservation.


Apple University is a virtual university where you can learn many things about apples in a fun way. ⇒ 
Click here to go to the site.