Ayako Miwa, Fermentation Beauty Instructor, introduces "Apple Vegan Cake" recipe which doesn't use "wheat, sugar, egg, milk product, butter".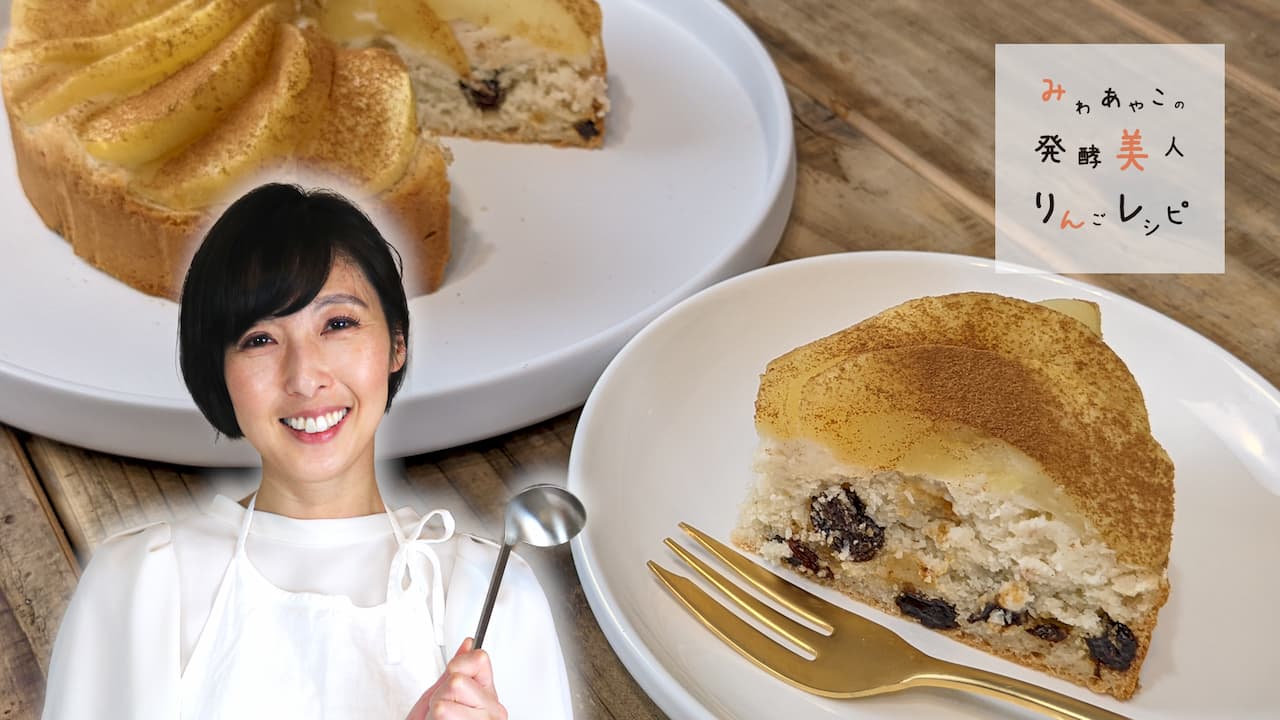 Non sugar! Apple vegan cake
No flour, sugar, eggs, dairy or butter
Ingredients (15cm round)
Apple 1
lemon juice 1 table spoon
Salt pinch

A
rice flour 120g
Almond powder 40g
potato starch 10g
Baking powder 10g
B
Unadjusted soy milk 100ml
Amazake 50ml
Rice Oil 15ml
rum liqueur 5ml
Raison 60ml
Decoration
Cinnamon powder Dosage
Mint Dosage
Preparing
●Keep the oven warm to 160ºC
●Set the oven sheet in the mold
Instructions
1) Peel the apples and cut them into thin chops about 2 cm, put lemon juice and salt in a saucepan, cover and cook over low heat until tender.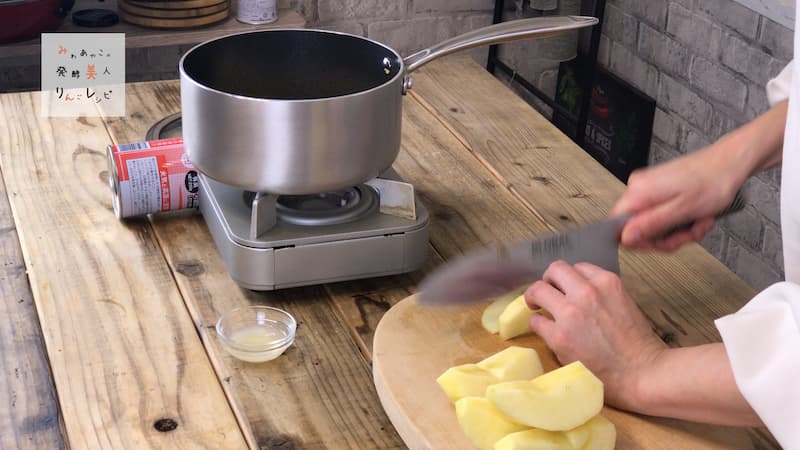 2)Put A in a bowl and mix lightly.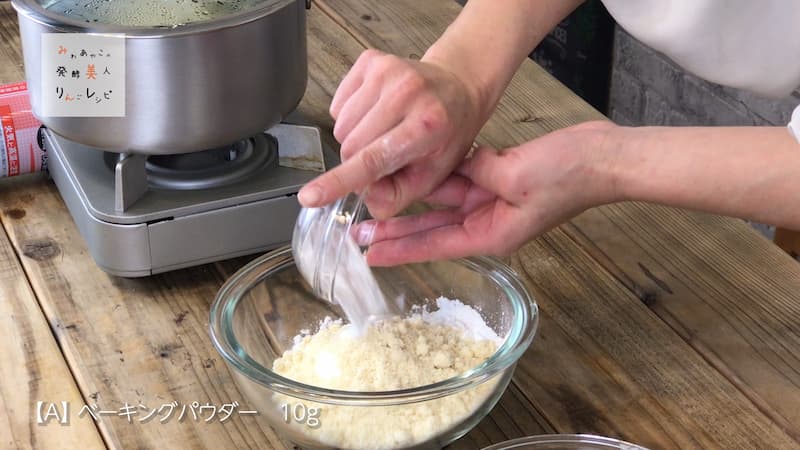 3)In a separate bowl put 15 ml of rice oil and 1 tablespoon of unadjusted soy milk, mix well and emulsify.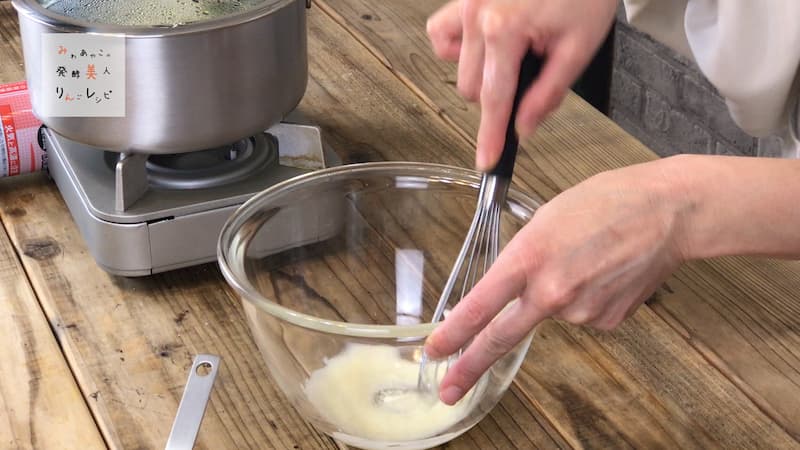 4)In a bowl of 3 mix the rest of the soy milk, amazake, rum and raisins, add A and mix even better.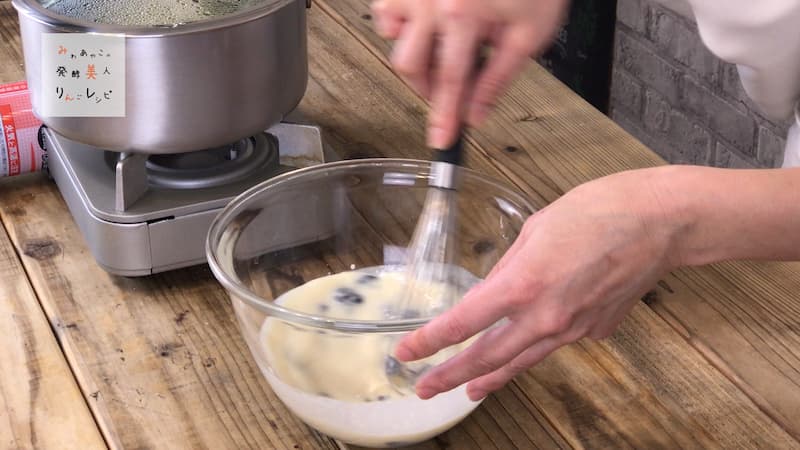 5)Transfer the dough to the mold, put the apples side by side on top and bake in the oven for 30 minutes.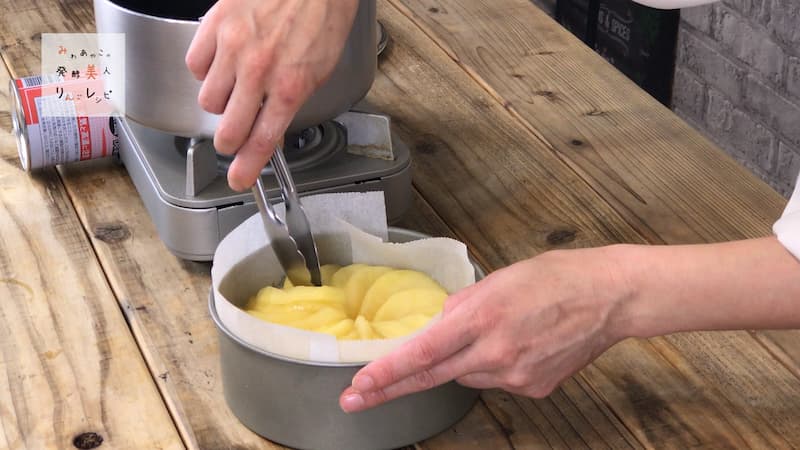 6)Remove the rough heat and sprinkle with cinnamon powder.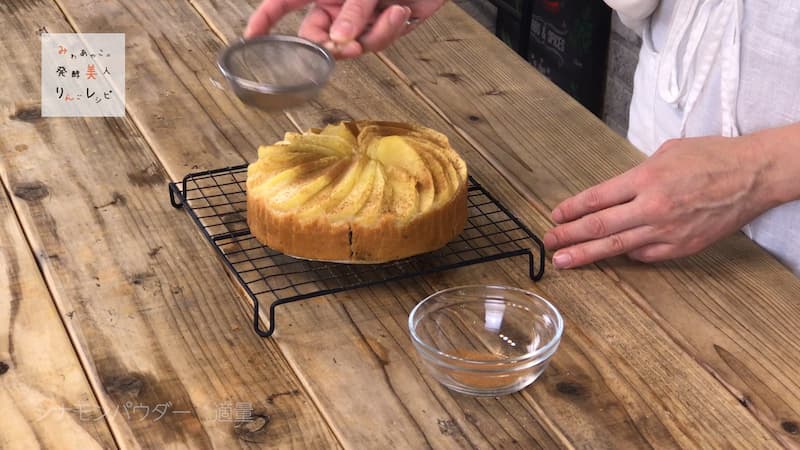 Point!
Since the amount of moisture varies depending on the type of rice flour, adjust it with unadjusted soy milk until it becomes hard enough to fall off when the dough is scooped up and dropped.
Profiles : Ayako Miwa
She presides over cooking classes using fermented ingredients.
Her cooking classes are so popular that you can't make a reservation.


Apple University is a virtual university where you can learn many things about apples in a fun way. ⇒ 
Click here to go to the site.